In this blog post, I will be sharing the products that I use to do my everyday makeup. I believe that this eye makeup is flattering, especially for those who have monolid eyes like me. The touch of sparkle makes the eyes pop and appear more friendly!
My first step after cleansing my skin is skincare.
For toner, I use
USD $52.00 | 13.5 fl oz
For moisturizer, I started using
USD $85.00 | 1.7 oz
I used a moisturizer from Lancôme previously but now I use this Estée Lauder moisturizer. I love that the consistency is gel-like while being very moisturizing. The warmer weather is approaching and I prefer lighter moisturizers that are not sticky. This is the perfect one for me!
For foundation, I use
Diorskin Forever in 014
USD $52.00 | 1.0 oz
This foundation is extremely long-wearing and the finish after the application is beautiful. It minimizes pores and makes the skin look very smooth. Unfortunately, Dior has recently discontinued this foundation line and there is a new formula.
USD $52.00 | 1.0 oz
From the reviews that I have read and watched, the new formula is quite similar to the old one. I noticed that the shades for the new formula have different numbers and names than the old formula. It may be a hassle to look for another match.
For powder, I use
$54.00 | 0.31 oz
Using this powder on top of the Diorskin Forever foundation results in poreless skin. This powder noticeably smoothens out the skin and pores are drastically reduced. The powder also keeps the skin matte for a very long time. I typically do not need touchups throughout the day when I use this foundation and powder combination. I also love that this 010 Ivory shade applies somewhat like a translucent shade. Some powders that I have previously used, appear yellow in tone and I am not a fan of that.
For eyebrows, I use
USD $18.00 | 0.14 oz
After picking up this eyebrow pomade a few years ago, I have not used any other brow product. The pomade is smudge-proof and waterproof, which is perfect when it is humid out. What I like the most about this shade is that the color is not too warm-toned. It is also not too cool-toned. I once made a mistake of picking up the Taupe shade, which made my eyebrows look green! It was a horrible decision.
For eyeshadow, I use
USD $49.00 | 0.35 oz
I use the shade Shimmer Brown in this palette on my entire eyelid. Toward the outer corner of my eyes, I apply more of this shade to amplify the intensity.
For shimmer on the eyes, I use
USD $12.00 | 0.12 oz
Many people that I encounter, often compliment me on the shimmer that is on my eyes and then ask which product I use. This eye metal glitter in shade 01 Stellar Dust from Holika Holika is my absolute favorite. It is commonly compared to the Stila Glitter & Glow Liquid Eye Shadow in Kitten Karma (USD $24.00) and is considered the dupe. This product does have to be spread out quickly, as the formula dries very quickly. The best way to apply this shimmer is with a brush and not the tip applicator that it comes with. I love that this shimmer is long-lasting and does not come off if you sweat.
For mascara, I use
USD $6.99 | 1.20 oz
This mascara noticeably lengthens eyelashes without clumping and looking like "spiders lashes." The mascara lasts all day and does not smear when you sweat or cry.
For lips, I use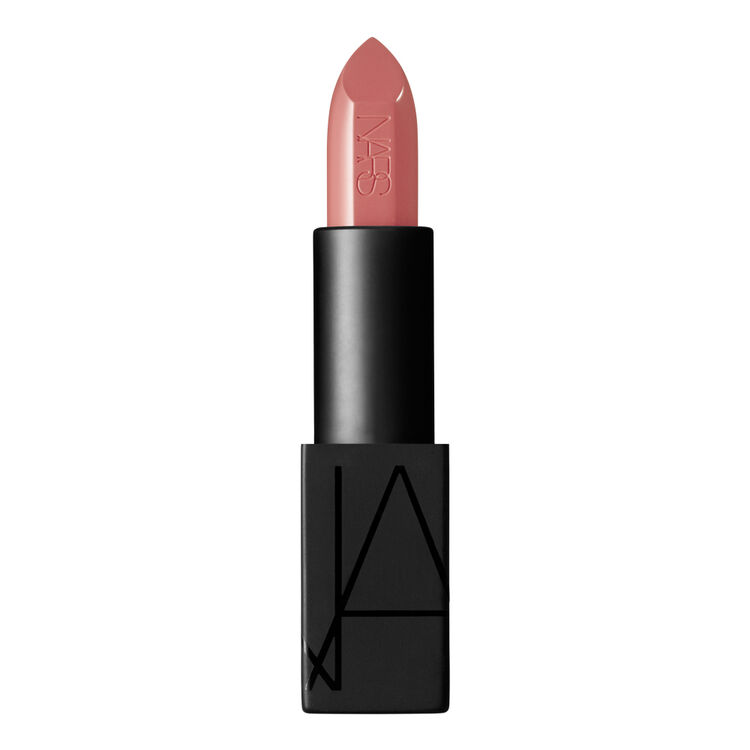 USD $34.00 | 0.14 oz
or
For lips, I use
USD $38.00 | 0.1 oz
This is the lip color that I get asked about most frequently. This is the perfect deep red shade that provides shine and hydration for the lips. There are specks of shimmer in the lipstick, which is so stunning when applied. Currently, this shade 112 TÉMÉRAIRE is not available on the Chanel website. I purchased it at a duty-free store in Charles de Gaulle Airport. This shade may be available in stores that carry Chanel beauty products.
I hope this everyday makeup routine was helpful for those who are curious about which beauty products I use.
Love,
Emily