I received many compliments in person when I wore this outfit out and also on my Instagram photo. Many people asked for my outfit details so I thought that I would share it.
Of course, I had a wool coat on top since it's quite chilly in New York! I wore a black wool coat to keep my outfit limited to two colors -
black
and
yellow/gold
.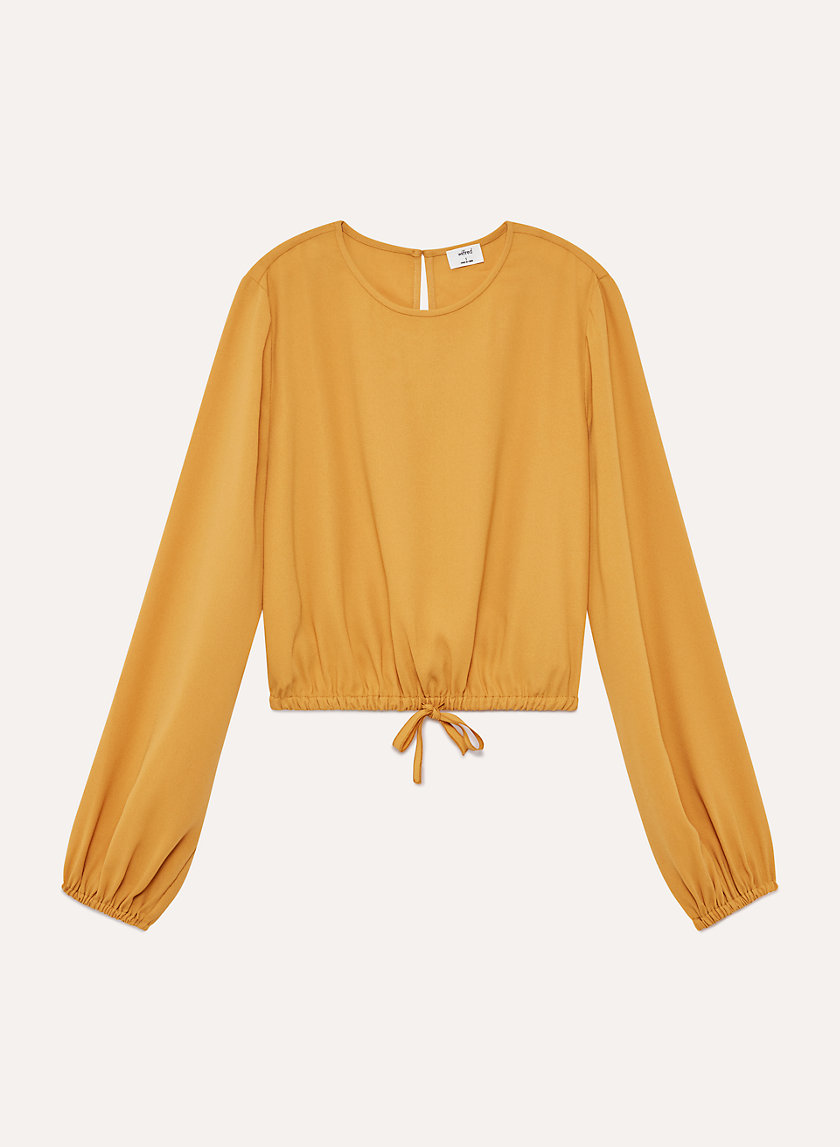 The color is in Cairo Gold and I am wearing a size xs. The color on the website looks quite intimidating but it is definitely lighter in person. Sizes xxs, xs, and s are still available and it is now on sale for USD $29.99, which is a steal!
I currently am in love with pleated skirts and I plan to purchase styles in different fabrics and colors. They can be dressed up or down and they can be worn on any occasion. I believe that they are flattering on all body types. I am on the petite side and it looks great! The length is very appropriate and classy. Although the length is appropriate, I still made sure to wear cropped leggings underneath for warmth and safety! You do not want that wind to blow your skirt. This pleated skirt is $39.99, which is a great price. The quality is good and it is not thin.
I absolutely adore this purse. The mini size is perfect. It holds all of my essential items and there is still extra space. I have had this bag for 1 year and 3 months so far and it is still in stellar condition. I will do a wear and tear update sometime soon. I was contemplating whether I should purchase the leather version or the velvet and I am so happy that I went with the velvet considering my usual gravitation towards leather. I was also not a huge fan of the lines on the leather bag. The velvet material did not require as much maintenance as I originally expected. I use a lint roller here and there but not too often. Storing the bag properly is very important, especially for a bag in this material. When comparing both materials, the velvet looked like a richer black - the color was much deeper. This purse is USD $1,590.
I am wearing these heels in the black patent leather, which are no longer available on the Sam Edelman website. I assume other department stores still carry this color and material combination. These kitten heels are super comfortable to walk in and they look stunning! I can walk around for 10+ hours in these heels without an issue. The heel is 1.6" but it feels like walking on 1.0" heels. I would not recommend these heels if you have wide feet because these are catered towards people with narrow feet. These shoes squeeze your toes and I can imagine the discomfort for those with wide feet. These heels are on sale for USD $77.00 on the Sam Edelman website!